Mr. and I have decided this is our most ambitious project to date…which sounds ridiculous, I guess. Creating a dry well essentially means digging a hole and filling it, right? Fair enough. However, with the addition of our rain barrel/sump pump diversion system, this dry well was part and parcel of an extremely intense runoff/irrigation system all created in an effort to save our basement from flooding. Here's how to create a dry well.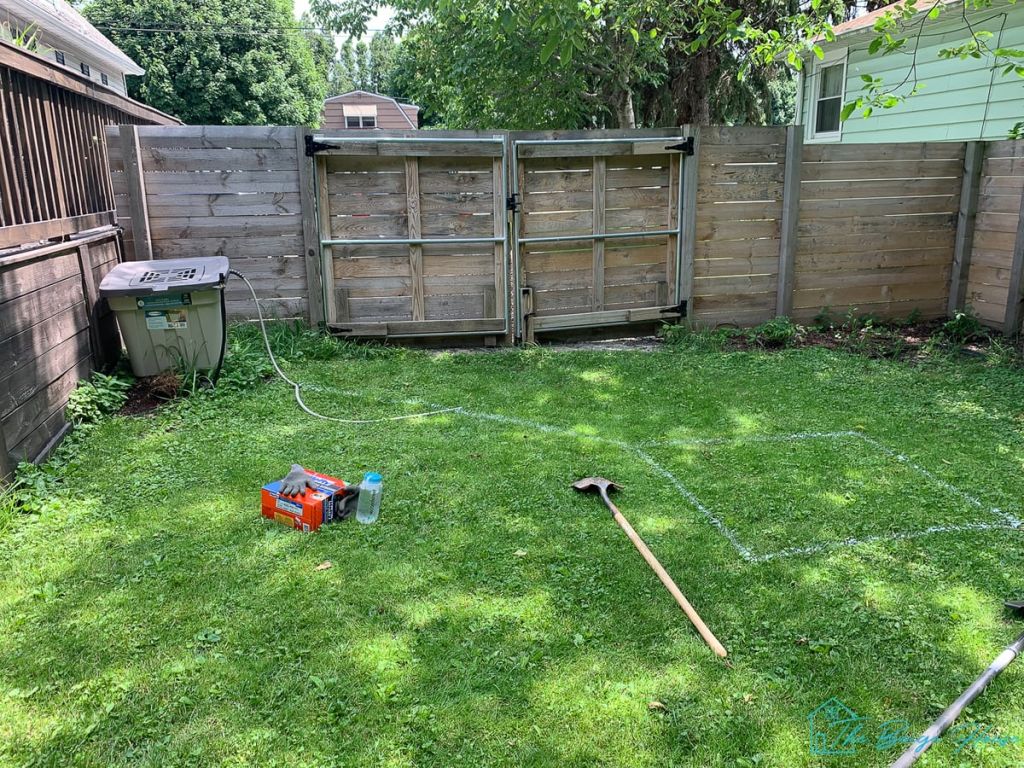 How to Dig a Dry Well for a Sump Pump
Materials
Bulk gravel
Grass seed or sod
Landscape fabric
PVC pipe + cement
Contractor bags
Instructions
Map out the area for your dry well and spray paint the borders. This will help you get approval to dig way faster if everyone can see the visuals of where your dry well will live. Originally we planned to do a 4x4x4 well but gave up 3.5' down, so our dry well is now 4x4x3.5'
Get the OK from all of your utility companies. This took us about a week to get approval from gas, electric, water, and other utilities (apparently we needed the OK to make sure there weren't any traffic signal wires in our backyard). New York has this 811 website where you can monitor the progress, which made life really easy.
Order the gravel. We got our gravel in bulk from a local company and they were able to calculate how much we needed: about 1.5 cubic yards so we ordered 2 cubic yards which they delivered by truck within a week even though we were still waiting for approval, so it sat in our driveway for a while, taunting us.
Start digging. Mr. and I both started digging at the same time, but once the hole became substantial we decided to switch off and take turns: one digging and the other one holding the contractor bags open. The digging took us the majority of a full day.
Dig the trench for your PVC pipe
Line the well with landscape fabric. This was a recommendation by my Dad since we weren't planning to install any sort of trash can or literal well to house the gravel.
Install PVC pipe from the sump and insert it into the ditch. You want to do this before fully filling the pit with gravel so that you can bury the line a little into the pit, rather than having it sit on top of it.
Fill with gravel. Feel like you're working on the chain gang, maybe sing a little Camptown Races. I preferred to listen to Tool and hate-shovel the gravel into the pit.
Once full, cover with sod or dirt and soil. We opted to use pieces of lawn and put a layer of gardening soil over it, then added grass seed.
Enjoy your dry well and never believe that anyone can dig a grave as easily as portrayed in the movies. Goodfellas is a lie.
We felt such relief getting this whole project tackled, though we still had ~½ of a cubic yard of gravel to deal with, but all in all, this is a fantastic way to keep the basement dry and prevent any overflow issues from the rain barrel.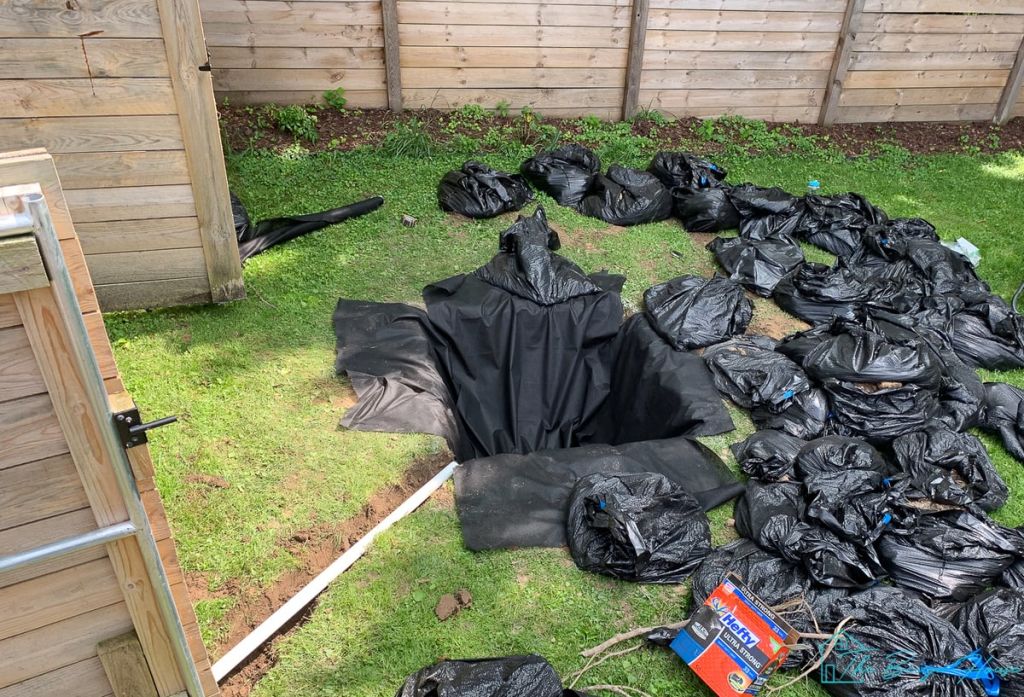 How to Create a Dry Well: Featured Materials